Interview with HRI-JP Researchers: What's HRI-JP like?
We asked HRI-JP researchers for their opinions about research and working at HRI-JP. The three interviewed researchers each have different areas of expertise and different lengths of employment. What do they find interesting about research here and what are the strengths of HRI-JP compared to other research institutes and universities?
Participating Members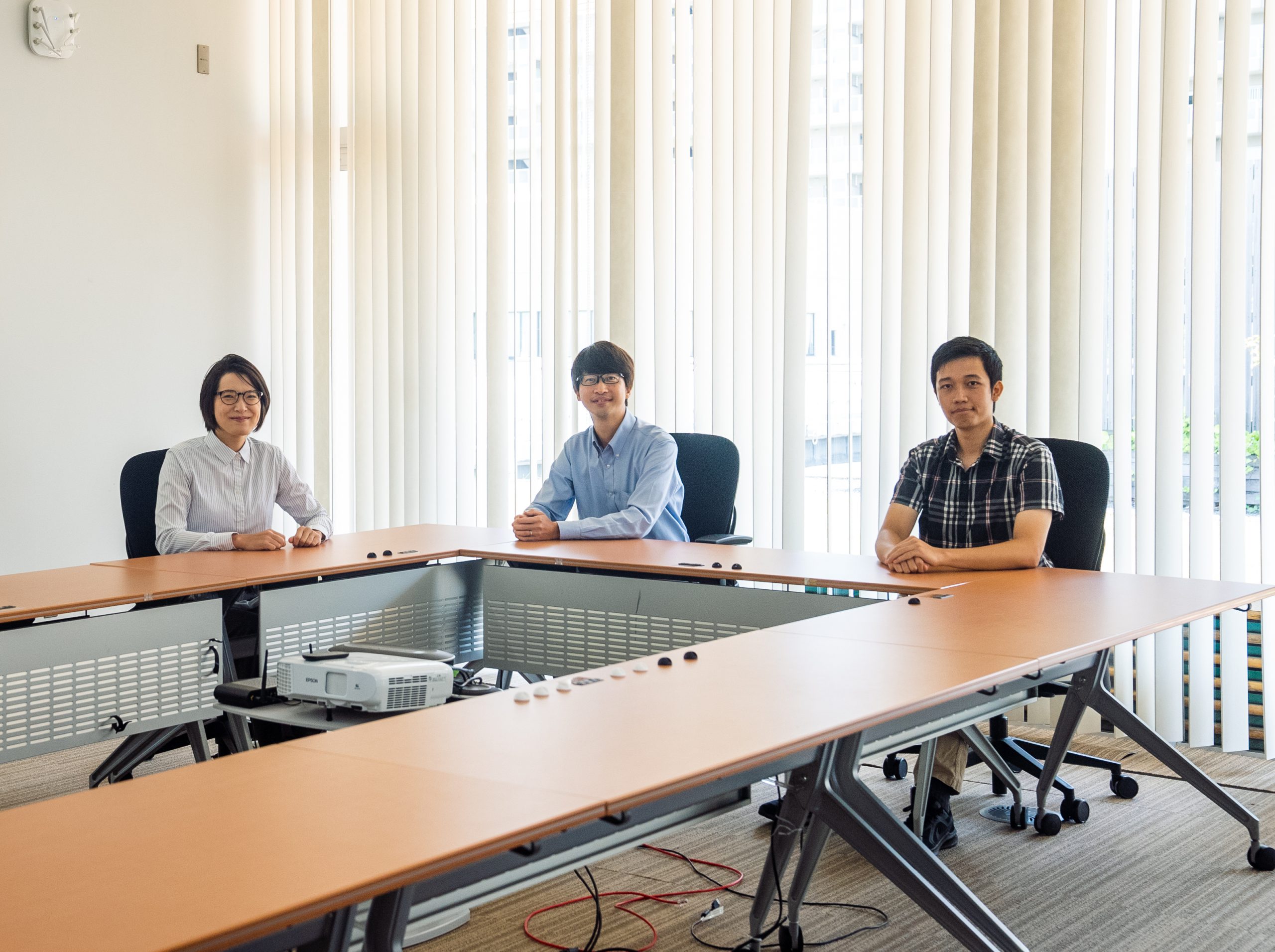 Joined HRI-JP in 2010. Specializes in signal processing, robotics, control systems. From Japan.

Profile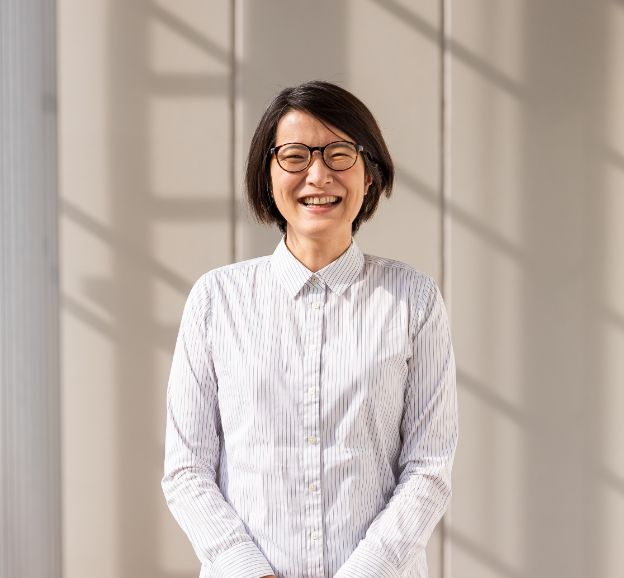 SAKATA, Sachie
Joined Honda R&D in 2001, transferred to HRI-JP in 2017. Specializes in research and development of robots that are useful through interaction with people. From Japan.

Profile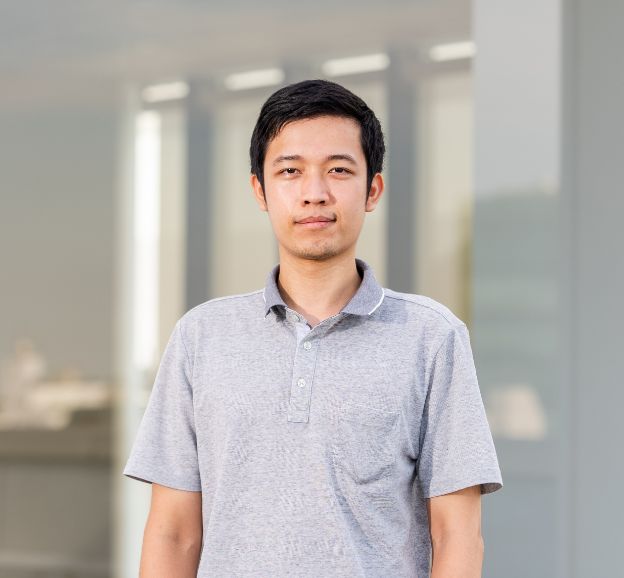 NGUYEN, Tung
Joined HRI-JP in 2020. Specializes in machine learning, reinforcement learning, dialog system, multimodal processing. From Vietnam.

Profile
Focus is on creating things that are useful to people
Q: Please describe what brought you to working at HRI-JP.
Nakamura: It all started when I got into an internship in 2008. Back in university, I studied robotics, so I thought it would be great if I could do it too at HRI-JP.
Sakata: I originally joined Honda R&D in 2001 because I wanted to make friends with AI like K.I.T.T. in the US TV drama Knight Rider. Since then, I have been doing research on robots that are useful through communication with people. In 2017, I came to HRI-JP to do more in-depth research in communication.
Nguyen: I hardly speak any Japanese, so after obtaining my Ph.D. in Japan in 2020, I looked for employment in English-speaking countries. But the COVID-19 crisis made going overseas difficult. So, I consulted with my old teacher at university, and he introduced me to HRI-JP.

Q: What kind of research are each of you doing at HRI-JP?
Nakamura: My initial research was in sensor signal processing for robots, but most of my work now is on assessing the internal state of humans using wearable sensors. This project is a collaboration with Honda R&D, and we are also eyeing applications for cars and motorcycles. I feel my research is rewarding because I can see the end point of how it will be useful in the world.
Sakata: I also focus on creating "useful" things through my research. We already have many convenient machines and systems around us, but as things stand now, they cannot be fully used by certain groups such as the elderly. To make people's lives richer and more convenient, I want to create UIs and agents that are closer to users.
As a gateway to this, I am currently researching systems that facilitate humans talking. It makes me happy when colleagues at try out what I have implemented and respond with comments like "It's fascinating," or "It's easier to understand each other."
Nguyen: Dialog system is my research topic, one which I have been working on since my Ph.D. I am particularly interested in systems that engage in dialog with a clear purpose, such as making hotel or flight reservations or understanding and influencing the user's internal state.
Basic research but with a view to social implementation
Q: What are the strengths of HRI-JP compared to other universities and research institutes?
Sakata: The Honda Group deals in a wide range of products, including cars, motorcycles and airplanes, and even lawn mowers. I think a strength of HRI-JP is that, while the research conducted here is basic research, it is conducted with the expectation of it being implemented in society.
Nakamura: You're right. While HRI-JP is capable of providing new technologies for such specific products, we can also carry out exploratory research to be prepared for the future.
Sakata: I think another strength of HRI-JP is that our extensive network with universities and other organizations makes us more open to the outside world.
Nguyen: I also like how there is a culture of freedom, where you get to decide for yourself what topics you work on and how you do it . That's not to say we're left alone: We can also team up. At the Japanese company where I did my internship, the manager would decide everything that researchers did. HRI-JP is unique in that it does not follow the top-down approach.
Sakata: It is true that researchers at HRI-JP have a lot of discretion. If I think something is important, I can discuss it with my colleagues and propose a new research topic. Some work just has to be done, but if there are other interesting projects, I can get involved in those too. While this comes with a lot of responsibility, I think it is great that we can create our own core activities as researchers.
Nakamura: Of course, the company sets the direction of research to focus on. But within that scope, we can fully utilize our own strengths and backgrounds. There is a culture of respect for both the company's direction and for researchers' ideas.
More than just enhancing convenience and efficiency, AI could become a partner for humans
Q: How do you feel about "cooperative intelligence," one of HRI's core research themes?
Sakata: Today's AI and robots may often be perceived as giving a "convenient yet cold impression because they are created by logical science people." To make them more accessible to users, I think it is important to take an approach that also includes a humanities perspective, for instance, having consideration for users' feelings.
Nguyen: Generally speaking, robots and AI are mostly aimed at improving convenience and productivity. Cooperative intelligence, on the other hand, focuses on what is needed for robots to coexist with us in human society. If robots can become more relatable, I think their presence will become closer to humans.
Nakamura: Honda, in particular, creates things that users grow fond of as they spend a long time with it—like cars and bikes. If cooperative AI can be incorporated into these things, maybe it could become a life partner for users, as relationships of trust are built through experience.
Sakata: I have been researching robots for a long time, and I know that no one talks to robots if they're just sitting there. I strongly feel that robots need to be moving closer to humans.
Nguyen: But getting AI closer to people is really difficult. Simple tasks in a fixed environment can be patterned, but when it comes to making AI more cooperative, first we must understand a variety of people and environments, and then we have to consider how people feel. This is quite challenging.
Sakata: Even if a robot acts in the same way, humans will react differently depending on the person. It truly is a difficult topic, but it is an area of research that is important and necessary for getting users to use robots properly.
HRI-JP supports researchers in their careers
Q: What are the advantages of working at HRI-JP in your career as a researcher?
Nakamura: HRI-JP is respectful of our personal wishes. They support researchers while taking account of their careers. Researchers who want to work at a university in the future actively publish the results of their research while at HRI-JP, and researchers who are more business-oriented sometimes start their own business based on their technology.
Sakata: HRI-JP is abundant in unique research and the fortunate opportunities to publish papers. Much emphasis is placed on "uniqueness" at the topic selection stage, and we think deeply about differences with other research even before the start.
Nguyen: HRI-JP does both basic and applied research, so you can gain knowledge in both kinds of work. Whether your future career lies in academia or the private sector, isn't it good to have diverse experiences in your career?
Sakata: Another major strong point of HRI is that, apart from Japan, it has sister institutes in the US and EU. I have been involved in global projects that span the different poles, and working together with members from other cultures has been an incredible experience. I hardly used English at all until I came to HRI-JP, but now—even though it's a struggle—I'm speaking it every day.
Occasionally, I get to write papers together with overseas researchers. As you can build a network of diverse contacts, it's also a good environment for people who want to go on to overseas research institutes in the future.
Nakamura: Then again, I think it's also a good working environment for researchers coming from overseas. What do you think?
Nguyen : I think there's a better working environment here than at a typical Japanese company. First of all, there's a high degree of freedom. I am also happy with the working environment, such as holidays. Apart from my research, there are also Japanese language classes, and it helps that I'm able to go to these as I please.
Being not very good at Japanese, HRI-JP provided me with solid support in daily life, and even went as far helping me find a place to live.

Fellow researchers are all friendly and highly skilled
Q: Finally, please tell us what you like about HRI-JP?
Nguyen: I'm also pleased to be able to work at such a nice research campus in Wako. It's just the right use of space and I can walk around or to the next building to stretch my legs a little.
Sakata: An important point for me is that the colleagues I work with are so wonderful. All the researchers at HRI-JP are highly skilled and friendly, so when I ask for feedback, I get advice from a variety of perspectives.
Nakamura: In terms of such connections across the organization, there are people with diverse backgrounds not only at HRI-JP, but also at our collaborative partners, Honda R&D, HRI-EU and HRI-US. This makes for an environment where we can co-create technologies that don't completely fit into our own areas of specialization.
Sakata: I'm glad that the company respects and appreciates the wishes of researchers. And I think that's why I have to work hard to meet their expectations.
We hope you were able to get a sense of what kind of place HRI-JP is like. If you are interested in working here, please feel free to contact us.